when it comes to management
refer to the experts
Eureka is made up of a collection of experts that acquire and revitalize joint public and private sector housing properties to provide clean, safe and affordable housing to working class families and seniors.
Founded in 2001, Eureka focuses on identifying undervalued and undermanaged apartment properties. By renovating the spaces and putting a professional management team in place, we increase the property value, community appeal, while also providing affordable housing any working family would be proud to call home.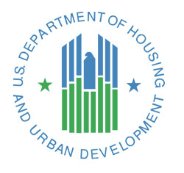 State/Federal Agencies
We work with public and private partners to build value through strategic investments in properties that provide workforce, moderate, and low-income housing through the utilization of project-based housing assistance, project-based voucher assistance, and Low Income Housing Tax Credits.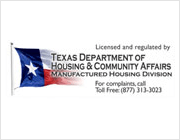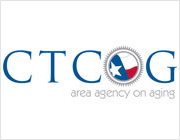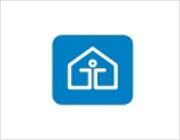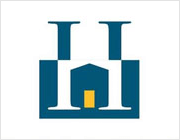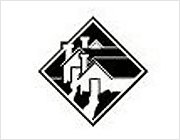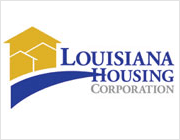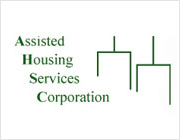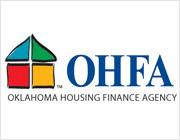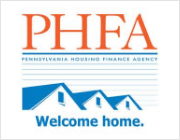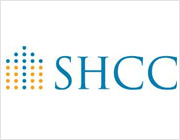 Eureka Multifamily Group believes in giving back to our local communities. Our contributions and volunteer efforts help create stronger and healthier places for our residents and employees to work and live. We are proud to partner with our local charities below.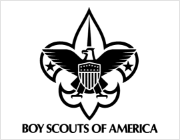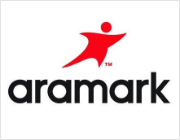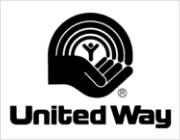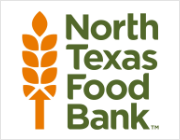 Oklahoma
Metro Ministry
New Foundation Faith Outreach Ministry
Red River Council on Aging
Energy Assistance
NW Food Bank
St. Genevieve Healthcare Services
Pinebelt Multifamily Agency
Summer Feeding Program
Micah's Way Program & Services
United Way
Mercy Hospital
Connect Ministries
East Texas Food Bank
Wellness Point Family Health Services Aramark
Harris County Public Health Services
Boy Scouts of America
Hope Center
Open Door
Seed for the Living
City of Houston Parks and Recreation
Desoto Council on Aging
Memorial Seveth Day Adventist Church
Lucas County Feed the Kids
United North
Cherry Street Legacy Project
Star Academy of Toledo
Headstart
Urban Outreach
What Matters To Us
Clean and safe housing for working class families, including students and seniors
Our team at Eureka identifies and acquires undervalued or undermanaged public and private sector housing. We renovate the properties and employ professional management teams that increase community appeal and property values. Our process changes underserved apartment complexes into thriving communities, supporting residents, agencies and investors.
Repositioning and redevelopment of affordable and market value multifamily housing
Eureka's strategic capital investments, and our focus on operational efficiency, equip us to reposition existing properties as well as identify market conditions that will support redeveloping properties for a higher and better use of their locations.
Investment opportunities, property development and property management
In addition to our pursuit of investments, our team's expertise enables Eureka to serve as asset and operation managers and to develop office, condominium and hotel properties.
Management
Rene Campos
General Partner
Harris Block
Head of Acquisitions
Stephanie Jeter
Vice President of Affordable Housing
Brian King
Vice President, Chief Financial Officer
Stephen Gibson
Vice President of Debt and Equity
Carl Wilson
Rene Campos
General Partner
Mr. Campos founded Eureka Holdings in 2001, and has been active in the multifamily residential industry since 1990. Previously, Mr. Campos co-founded Hartex Property Group in 1991, where he was Managing Partner for 10 years before successfully selling the company in 2001. Hartex Property Group, an acquirer and manager of multifamily residential complexes, acquired a portfolio of over 14,000 residential units valued at over $500 million. Mr. Campos earned a BBA in Marketing and International Business from the University of Texas and a MBA from Harvard.
Harris Block
Head of Acquisitions
Mr. Block joined Eureka Holdings in 2002 having been active in the multifamily and commercial real estate industry since 1985. Prior to joining Eureka Holdings, Mr. Block co-founded Acuity Solutions, a real estate marketing and technology company. Prior to co-founding Acuity, Mr. Block worked for four years as a real estate broker with Kennedy Wilson, a leader in the sale of commercial and multifamily property, and worked independently as a commercial broker for 11 years. He currently serves on the Board of Directors of the National leased housing Association, and is a member of the National Multi-Housing Council. Since joining Eureka Holdings, he has closed over $250MM in transactions, involving over 45 acquisitions and dispositions, and settled numerous complicated situations with Lenders Special Services and US Department of HUD. Mr. Block received his B.A. in Economics from the University of Colorado, and his M.A. in Economics from Georgetown University.
Stephanie Jeter
Vice President of Affordable Housing
Mrs. Jeter joined Eureka Multifamily Group in 2015. As Vice President of Affordable Housing, she manages the operations of 3,900 units throughout Pennsylvania, Ohio, Louisiana, Oklahoma and Texas.
Mrs. Jeter attended Duquesne University, and has previously worked for First New Jersey, CMS Housing, the Housing Authority of the City of Pittsburgh and Integra Property Group. She has experience in conventional, tax-credit, RAD, new development, rehabilitation and both public/project based Section 8. Mrs. Jeter has over ten years of affordable housing , and throughout her career has worked in both, private and public housing. She is a Certified Financial Specialist, Certified Public Housing Manager, Certified Occupancy Specialist and has her LIHTC certification.
Brian King
Vice President, Chief Financial Officer
Mr. King joined Eureka Holdings in 2017 and has more than 20 years of experience in finance and commercial real estate. Mr. King has worked at private real estate firms, commercial banks, and Freddie Mac. Mr. King, received a B.A. in Economics from the University of Colorado, a M.A. in Economics from the University of Denver, a Masters of Accounting from the Kenan-Flagler School of Business at the University of North Carolina, and holds the Chartered Financial Analyst (CFA) designation.
Stephen Gibson
Vice President of Debt and Equity
Mr. Gibson jointed Eureka Holdings in 2016. Mr. Gibson has over 15 years of experience in real estate capital markets both domestically and internationally. Mr. Gibson earned his B.S. from New York University and M.B.A. from The University of Michigan.
Carl Wilson
Bio coming soon.